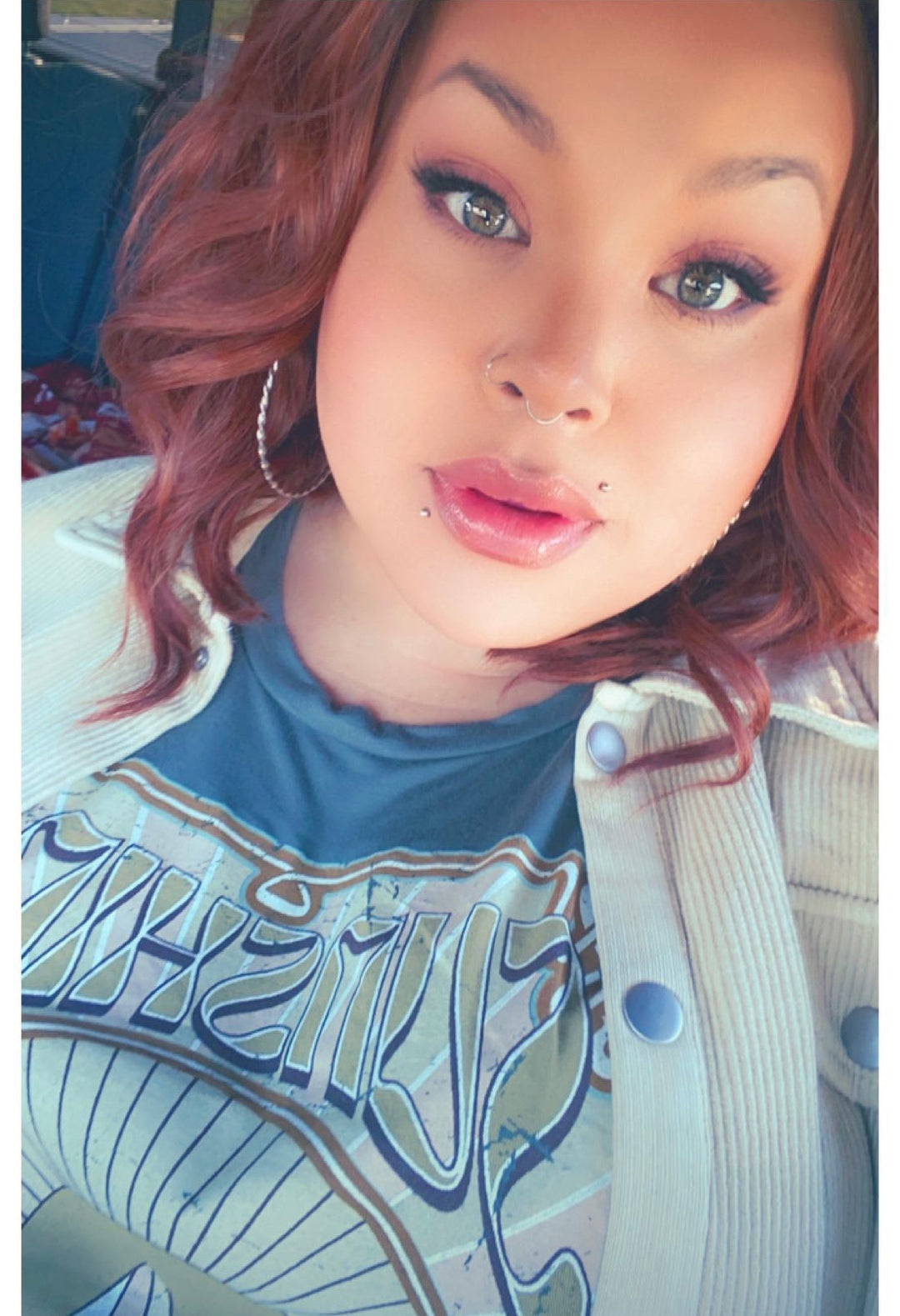 Tah'Di Fierro-Rodriguez (she/her)
Scroll down to read about Tah'Di and see some of her work!
About Tah'Di
Tah'Di has been working in the beauty industry for 12 years. She has had the opportunity to do makeup for New York Fashion Week three times. Tah'Di enjoys soft, naturally enhanced makeup looks, but also specializes in drag/performance makeup! Three of her must have VG products are Glitzed Calcite Gloss, Brunnette Brow Pencil, and our Black Lush Lash Mascara for a fresh, simple, and cute day look. When Tah'Di isn't working, she enjoys sewing, performing/emceeing (as Synitha Demornay Sanchez), and relaxing when she can!