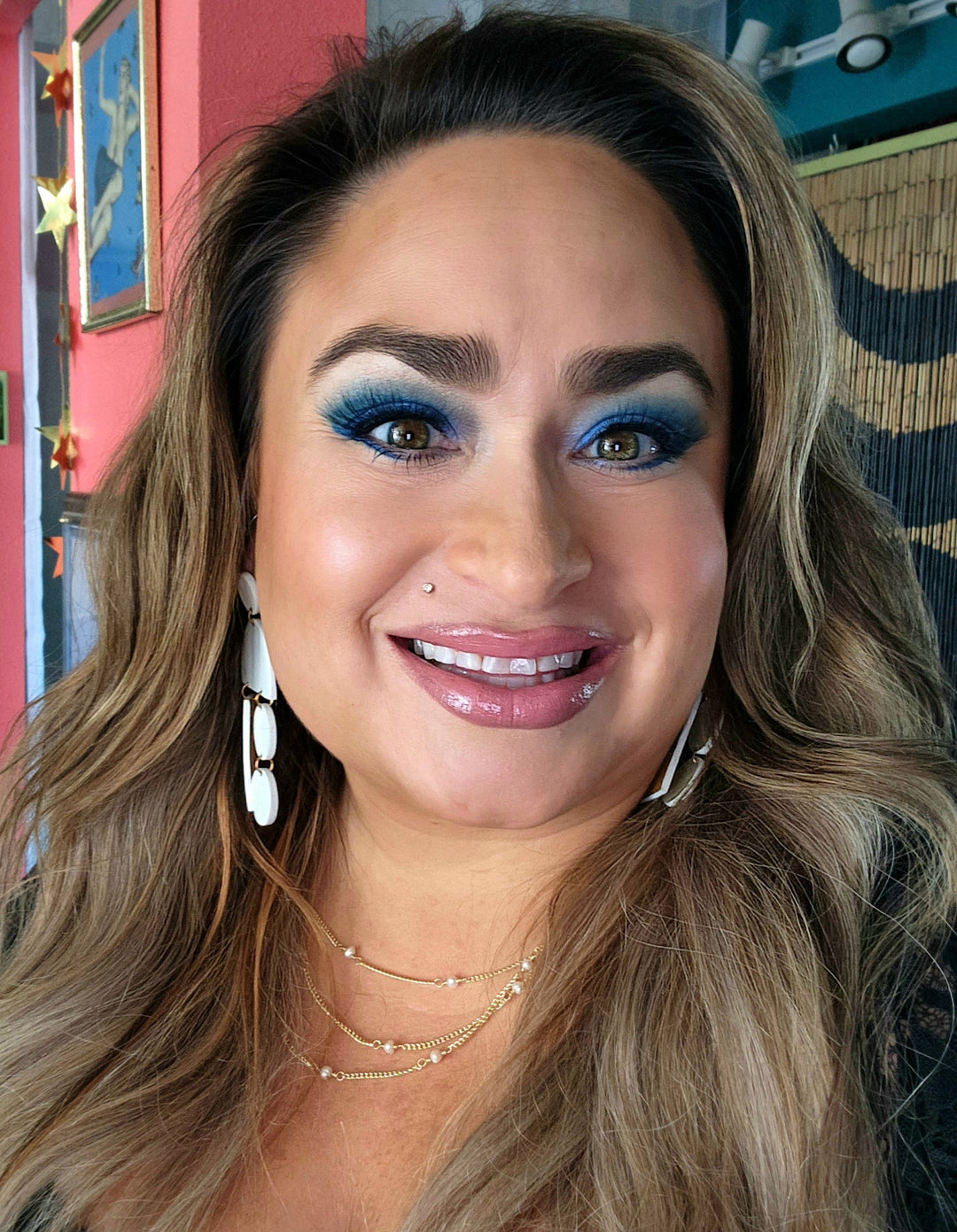 Sharla Fraker-Zubulake (she/her)
Scroll down to read about Sharla and see some of her work!
About Sharla
I've had the joy of being a full time Makeup Artist for almost 2 decades. MAC Cosmetics was my home for 7 years. I trained with experienced artists in the industry, and shadowed outstanding artists that I worked alongside - like Patrick Boltinghouse (Faris), creator of Vanity & Glamour Cosmetics. I continue to enjoy trying new techniques.
Some of my MUA career highlights: working New York Fashion Week 3 times for John Paul Ataker; working on a movie filmed in Iowa (IMDB); and having the opportunity to work with several Presidential candidates, politicians, and TV personalities. I've also worked on many commercials, magazines, etc throughout my career.
I am the sole owner of Vanity & Glamour Cosmetics. My absolutely necessary products are the Ooh Lala Lip Plump Treatment for full, shiny lips; VG Cream for a healthy sheer glow; and the Illuminating Pens to add a touch of brightness whereever needed.
When I'm not in the studio, you can find me traveling or watching live music with my husband, hanging out at home with our 2 cats and my family & friends, or on a patio with a margarita.