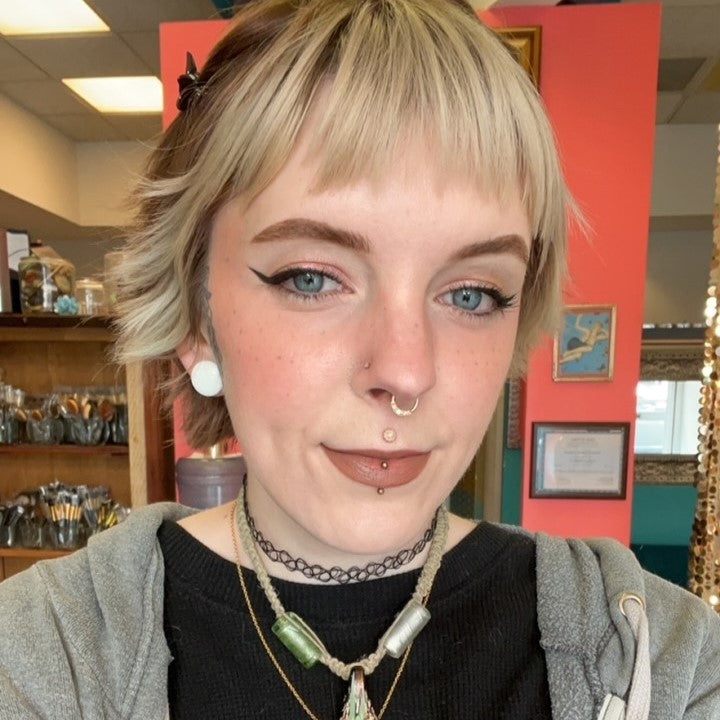 Dana Amelung (she/they)
Scroll down to read about Dana and see some of her work!
About Dana
I started working at Vanity & Glamour in 2015 after finishing cosmetology at Aveda Institute of Des Moines. I love learning about new products and techniques and being creative with makeup. Some of my favorite looks to do on clients are soft beauty, glam/going out makeup, and special event/Halloween makeup. I have done makeup for New York Fashion Week three times and I am experienced in working on televised/commercial/print shoots. A few VG products I can't live without are our Diamond Powder for that perfect finish, our Molten Metal Eyeshadows for a quick fun eye look, and our cream or baked blushes for that glowy natural complexion! When I'm not working, I enjoy spending time with my cat, partner, and friends. I also enjoy reading, going to concerts, and  longboarding.